Feeling low on energy can be a common issue for many women. Whether you're constantly fatigued or simply looking to improve your energy levels, the good news is that there are several effective ways to achieve higher vitality naturally. As a nutritionist specializing in women's energy and gut health, I'm here to guide you through a holistic approach to boost your energy, focusing on nutrient-dense foods, blood sugar balancing, sleep, stress...
read more
A Registered Holistic Nutritionist, Advocate, Mother, and Partner who is helping others on their journey to wellness.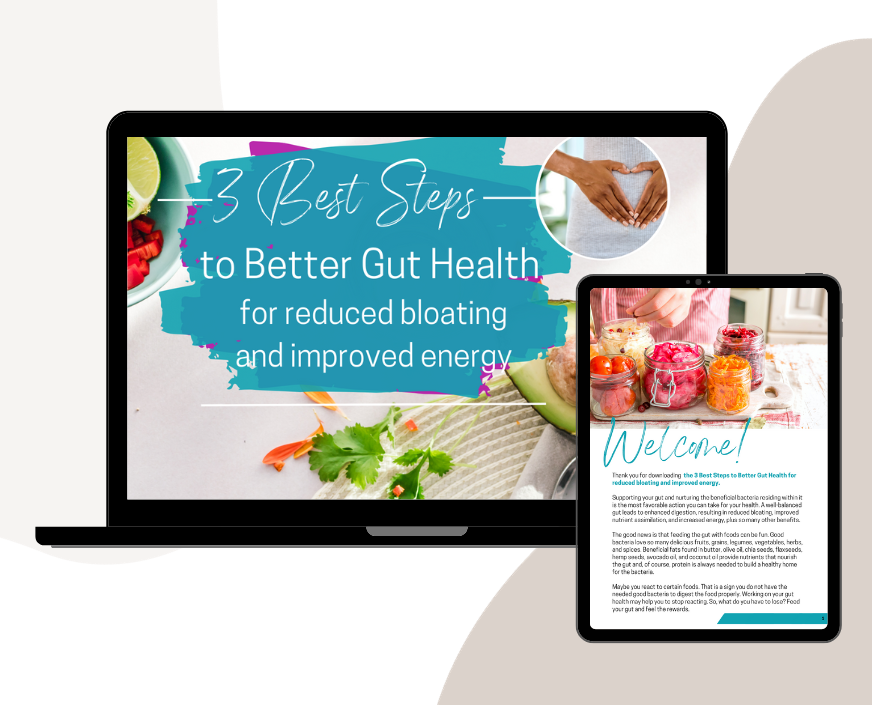 The 3 Best Steps to Better Gut Health
for reduce bloating and improved energy
If you're aiming to enhance your overall well-being with the benefits of improved energy, digestion, and reduced bloating, then this eBook is an excellent resource to kickstart your journey towards optimal gut health.